Rishikesh is a city in India's state of Uttarakhand, in the shade of Himalayas beside the Ganga River, hub of many ancient temples, yoga ashrams and adventure sports. Rishikesh is the most beautiful blend of spiritual and adrenaline pumping experiences. With White Water Rafting industry growing and hub of camping and cafe spots springing up, Rishikesh has grown immensely as a favourite, catering to people with different needs.
Rishikesh, over the years, has become extremely popular as the top spiritual destination in the world, especially after the Beatles association with Maharishi Mahesh Yogi here in the late '60s. As it lies on the holy banks of river Ganga, this place has been a hub of Saints and there are many popular ashrams teaching spirituality, yoga, meditation and Ayurveda. With the tourists coming in, there has been a surge in the number of cafes and restaurants in the town and there a lot of cafes serving English and American food and beverages. However, in the last few years, Rishikesh has also been developed as the hub of Adventure Sports in India as there is a multitude of options including River side and jungle camping, White Water Rafting, Bungee Jumping, Flying Fox, Mountain Biking, Trekking  etc. It also serves as the gateway to many Himalayan treks and is used as a popular camping site. Rishikesh is a must visit for everyone visiting India to truly experience something new.
The weather is good throughout the year, however summers (May-June) could be a little warm. However, this is the peak season here as white water rafting is most active during these months. Rains could be a little messy and rafting and other adventure activities should be avoided. January – Mid June has amazing weather, however, it becomes a little cold in January.
Rishikesh in Summer (March-June)
The temperature during the summer season ranges between about 15°C and 40°C. While the early summers are perfect for adventure sports and camping, the hot weather in May- June does is not much enjoyable for tourists.
Rishikesh in Monsoon (June – August)
The monsoon season in Rishikesh comes with a lot of festivals like Savan. There is a rush of tourists in this season due to the religious events. Adventure sports are difficult to conduct in this season.
Rishikesh in Winter (October – February)
With temperatures between 20° C and 6° C, winters are the best time in Rishikesh to enjoy the natural beauty and engage in adventure activities specially rock climbing.
How to Reach Rishikesh by Flight
The nearest airport is Jolly grant at a distance of 17 km. The Shimla airport is situated at a distance of 175 km. The nearest airport Jolly Grant is in Dehradun, away from Rishikesh. One can opt for a flight to Dehradun via Delhi or Lucknow and reach Rishikesh via the regular buses and taxis available from the airport.
Nearest Airport: Dehradun – 34 km from Rishikesh
How to Reach Rishikesh by Road
Rishikesh has regular bus services from Delhi, Haridwar and Dehradun. One can option for buses or hire cabs from these places to reach Rishikesh.

How to Reach Rishikesh by Train
The nearest railway station, Haridwar is 25 km from Rishikesh. Haridwar is well connected to major cities of the country via a number of regular express and superfast trains. One can take up a bus or cab available from the Haridwar station up to Rishikesh.
Other Additional Information
Distance From Top City
Delhi to Rishikesh : 242 km
Dehradun to Rishikesh : 45.9 km
Chandigarh to Rishikesh : 210 km
Bangalore to Rishikesh : 2,334 km
Jaipur to Rishikesh : 500 km
Mumbai to Rishikesh : 1,634 km
Testimonials
What Our Clients say About our Camp
I recently came back from Rishikesh after celebrating the NEW YEAR with office colleagues and my wife. It was a great experience to celebrate in Rishikesh. We enjoyed Camping in Rishikesh. on 31st evening NEW YEAR PARTY in RISHIKESH. I would like to thanks Mr. Rohit and Expedition team to give such attention and memorable movements, Must visit this camp again and recommendable.
We booked 10 tents for my family stay in ERC at Holi Celebration at Rishikesh. I booked this camps through my friend reference who visited before here. Holi Celebration party at Rishikesh is very famous .The offer of Tent maintenance was very great. There is a flowing tributary river front of this Camp. Food was good, and staff were courteous. Well maintained property and pocket friendly too. Great Work.
I have been visiting same camp for the last 5 years and the experience gets more amazing. I did best Camping and Rafting in Rishikesh experience each time. they organize treks to the waterfalls. Great homemade food, snacks in the evening with bonfire. The camp is surrounded just by the nature and the river. All other camp is visible but no one can see us purely safe place for family group.
Are You Looking For Camping, Trekking, River Rafting in Rishikesh?
Book With Us Now and You Wont Forget the Lifetime Experience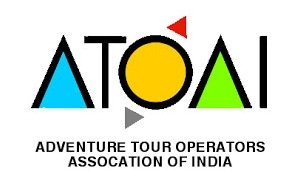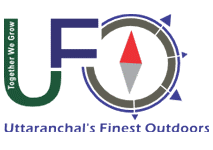 Badrinath NH-58, Bungee Jumping office, Tapovan Shivpuri, Neelkant Road, Rishikesh, Uttarakhand,
India